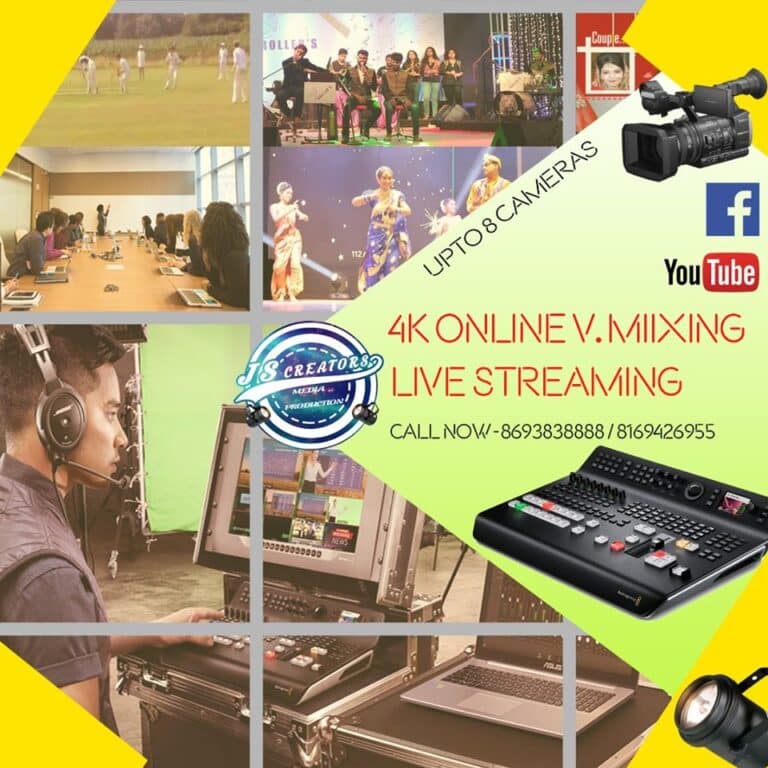 What is Multi Camera setup ?
Shooting an event with more than one camera and to club the multiple cameras footage together with one master output is called Online Video Mixing, Multi camera Video Mixing or  Live Video Production.
 Therefore, television reality shows, concert/theater videos , conference, award ceremonies and  weddings often utilize Multi camera editing
TEAM OF PROFESSIONAL EXPERTS
Online Video mixing is all about placing the cameras at the right angles, focusing on each and every camera, shot taking abilities, proper shot taking commands to cameraman's and quickness of placing the right shot online at the right time. 
therefore, to handle all the above live actions, We have professional cameramen & Mixer operators(VM) having an experience of working in TV Channels.
What Equipment's We Have for multi camera setup ?
Video Equipment's and Cameras on Rent
4K Black Magic Video Mixer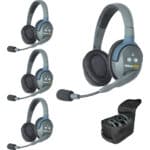 Apart from Multi Camera Setup for events, we also offer Video Mixer, Video Cameras, Drone, Jimmy Jib,  Gimbals, DSLR Camera on rental basis. But, please note that the above equipment will be provided on rent with operators. 
We have the ability to create broadcast quality output with our modern and advanced equipments. Our quality can easily go 'On Air' on TV channels as we fulfill the eligibility criteria's and guidelines  laid down by broadcasting channels in terms of quality requirements.
Choose your requirement from the list and get a free, no obligation quote
MULTI CAMERA SETUP FOR EVENTS
Do you feel, you have the knack to pursue your career in the above category, then visit our Media Jobs page
8K Entertainment and Media Production is a Event Management and Video -Film Production Company in Mumbai,  We also offer Multi camera setup for live streaming , Video Equipment's and Cameras on rental basis. 
Check our Photographers category. Also, do check our ratings on  JUST DIAL – Multi Camera Setup For Events