We understand your emotions
Don't miss to freeze the best moment of your life 
Freeze your precious memories for lifetime with our maternity photoshoot package
Giving birth is the immense pleasure to the parents.
The creation of life is truly a Miracle. Therefore, through our maternity photoshoot services, we strive to capture those beautiful moments and milestones for you to treasure and share with your loved ones. 
Our scope of expertise in creative maternity photoshoot enables us to offer cost effective packages as per your needs.
We Capture the most emotional and incredible moments during our baby shower maternity shoot.
Glimpse - maternity photoshoot
We are always there as a team to promise that special precise moments are captured for all the time. Maternity Photoshoots are honestly the moments you and the baby will come back again and again for generations.
So don't let the time fly, make these memories and cherish forever.
other Services related to maternity shoot
We provide the best baby photography for your little munchkin. Handling baby with care and make them feel comfortable is what we believe in.
Birthday Shoot
Whether its a first birthday or the 50th . Capture your birthday bash with our creative lens to cherish the memories for lifetime.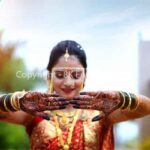 Click the most awaited moment of your life, pre-wedding shoots, cinematic shoots and traditional wedding shoots.
Choose your requirement from the list and get a free, no obligation quote
2DAnimation Explainer Video
Maternity baby shower shoot
8K Entertainment and Media Production is a Event Management and Video -Film Production Company in Mumbai,  We also offer Multi camera setup for live streaming , Video Equipment's and Cameras on rental basis. 
Check our Newborn Photography category. Also, do check our ratings on  JUST DIAL – Multi Camera Setup For Events